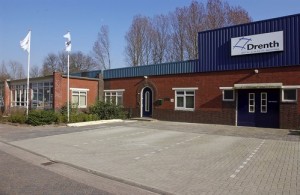 Drenth Holland BV is a metal- and synthetic woven wire mesh, filter cloth and spiral cloth manufacturer. We develop and weave various types of industrial wire mesh, filter cloth, architectural wire mesh and technical weaves made from metal or plastic wire or a combination of both.
Drenth Holland BV is a family owned business with almost a century of weaving experience. We put the emphasis on the needs and the requirements of the customer, your wish is our command. Any type of customized weave up to 6 meter wide can be discussed, developed and exported worldwide. All wire meshes are produced in the Netherlands according to the highest European quality standards.
Customers worldwide
Our customers are based all around the globe. Most of the products manufactured by Drenth Holland BV are exported to America and within Europe, but we also have important expanding markets in Africa, Asia and Oceania. No customer is too far away. Drenth Holland BV is always focused on providing the best possible service and the highest quality products.